WE'VE GOT A KICKBIKE FOR EVERYONE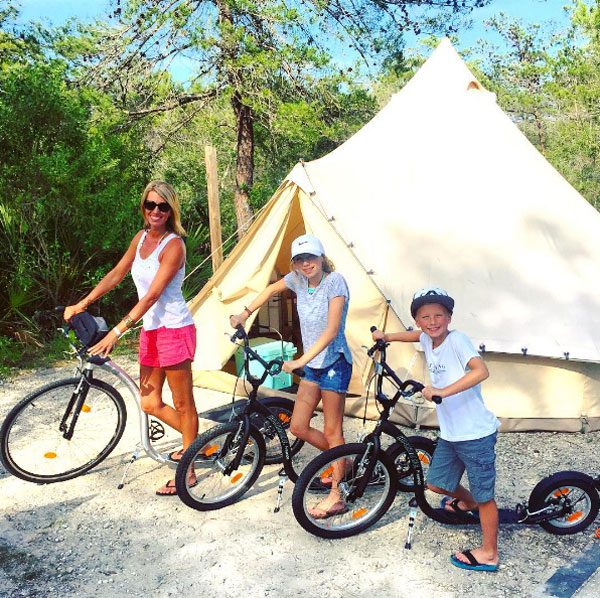 EXPLORE
Kickbiking encourages you to get out and explore new places. Super easy to ride, very safe and lightweight.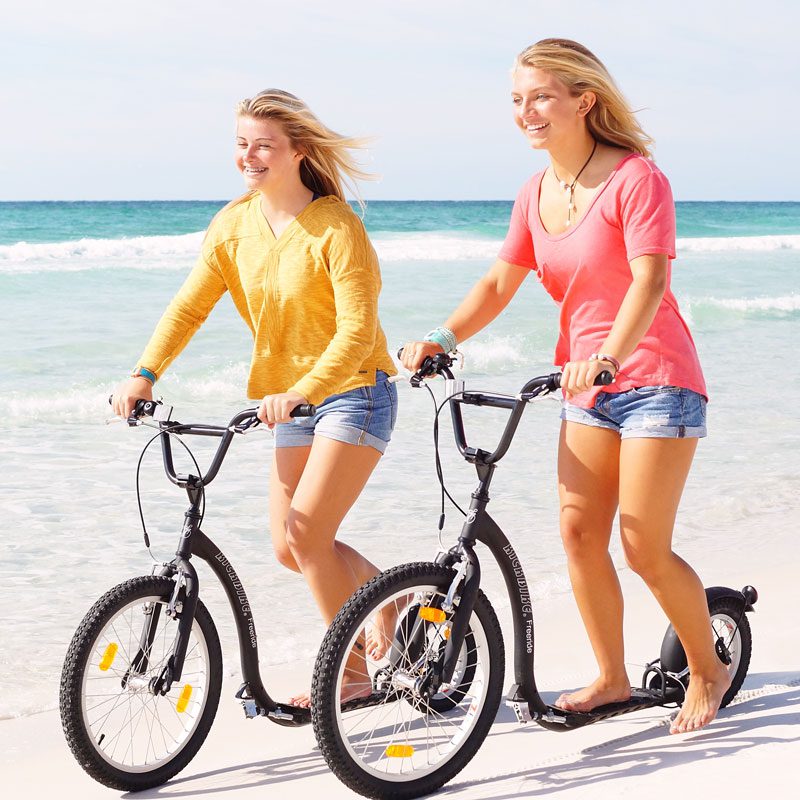 EXERCISE
A very low impact, gentle cardio exercise that is so much fun, you won't realize you got such a good workout.
SMILE
It is impossible to not have fun on a Kickbike. You will instantly travel back to your childhood, only better.
NEXT BIG THING IN FAMILY FITNESS
Shipping daily, get yours today
Frequently Asked Questions
WHAT IS A KICKBIKE
Kickbike is the highest quality, safest, fastest and most extensive line of kids and adult kick scooters in the world. It is what we call a 'familiar surprise'…you have seen things like this, but you have never see anything like THIS!
WHO RIDES KICKBIKES
Kickbikes are making the rounds in the NFL being the cross-training product of choice for several all stars. Thousands of Olympic athletes, marathoners and triathletes have discovered the incredible low impact cardio capabilities of Kickbiking. Kickbikes are also a godsend for people who can no longer run or cycle due to age, weight, bad joints, ailments, injury or post surgery rehab. Most importantly, Kickbikes have become a family favorite and way for everyone to go outside and get fit while having fun and bringing families together all over America!
IS KICKBIKING GOOD EXERCISE
Kickbiking uses the same muscles as biking and running combined, while also engaging the core, arms, chest and shoulders, for a unique, fun and highly efficient full body cardio workout. There are different kick motions and methods that you can use to focus on different muscle groups. Once you start riding you will see the endless possibilities.
IS IT EASY TO RIDE
There really is nothing to learn. Kickbiking is super intuitive and natural. You simply step on and push off. Being only a couple inches off the ground, with the ability to step on and off with ease – combined with high performance brakes, makes the Kickbike incredibly accessable and safe. As easy as it is to get going, there is a depth of mastery that will have you looking forward to your next ride.
HOW FAR / FAST CAN I GO
Generally speaking, you will Kickbike about 3X as fast and far as you can run, and about half as far as you can cycle. Especially on the Race Max, cruising speed is about the same as a fixed speed bicycle. When you get up to speed, the kicking foot pushes you along like a paddle of a paddle boarder. To keep accelerating, pull your leg up to your chest and extend your kicking stride. You will be blown away by how fast the Kickbike will go with not that much effort.
WHICH KICKBIKE SHOULD I CHOOSE
The Freeride is perfect for kids (7+), teens and smaller adults. The City is the most popular model with teens and women. The Cruise Max is the most versatille Kickbike – it has oversized tires, a comfy vertical riding position and looks rad – it is great for teens, women and men. Guys generally gravitate to the Cross Max, Race Max and the gnarly Fat Max (of course).