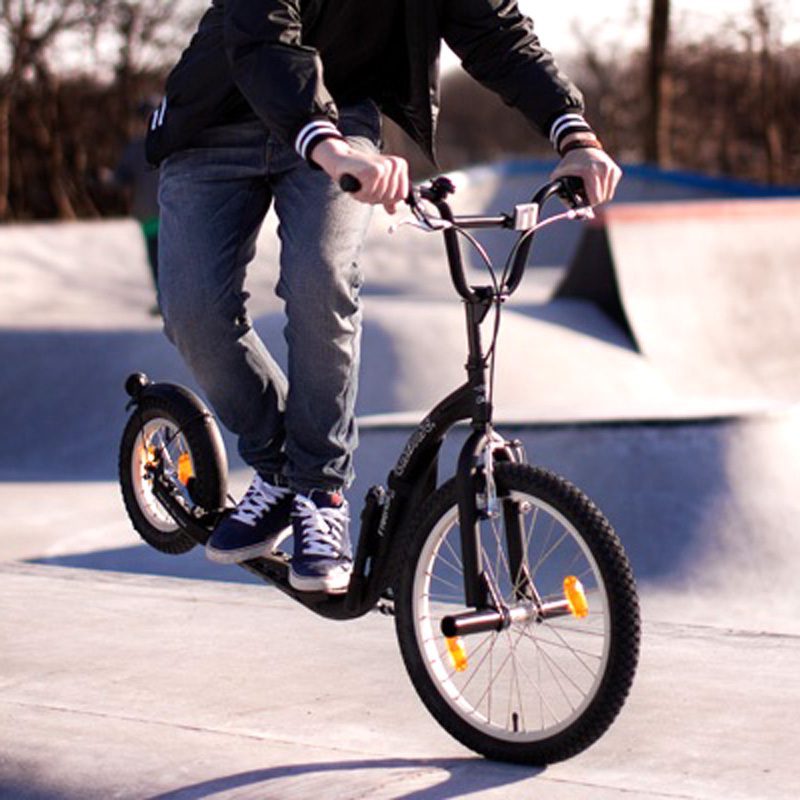 SKATE
Kick, push, kick, push, coast… Use the same kick as skateboarding, but switch feet with ease. Take it to the skatepark and test your skills.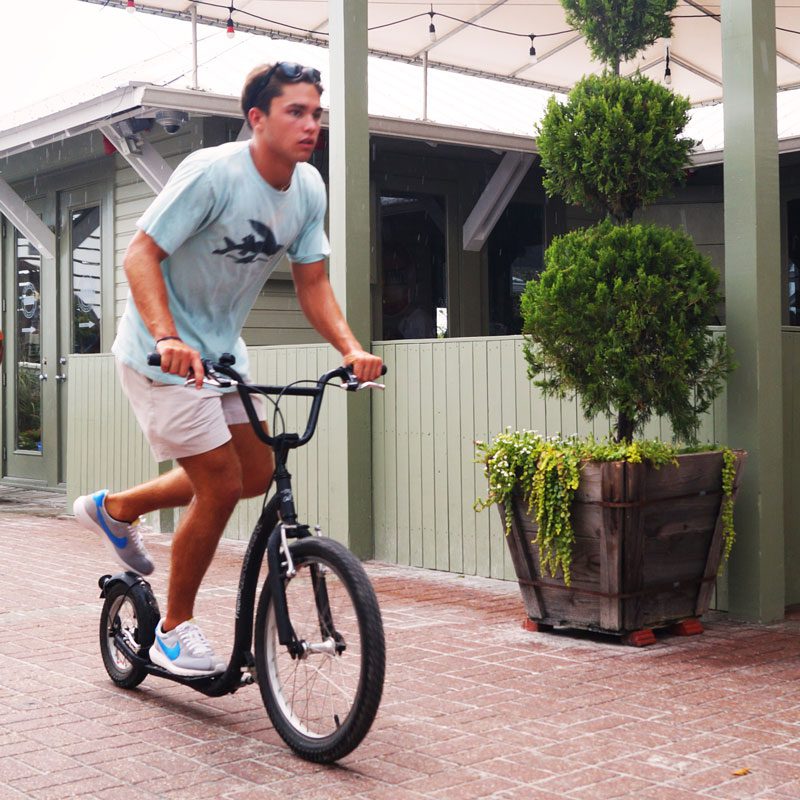 BMX
Built on the legendary 20″ BMX framework, the Kickbike Freeride is the perfect blend of your favorite sports. Customize yours with standard bike parts.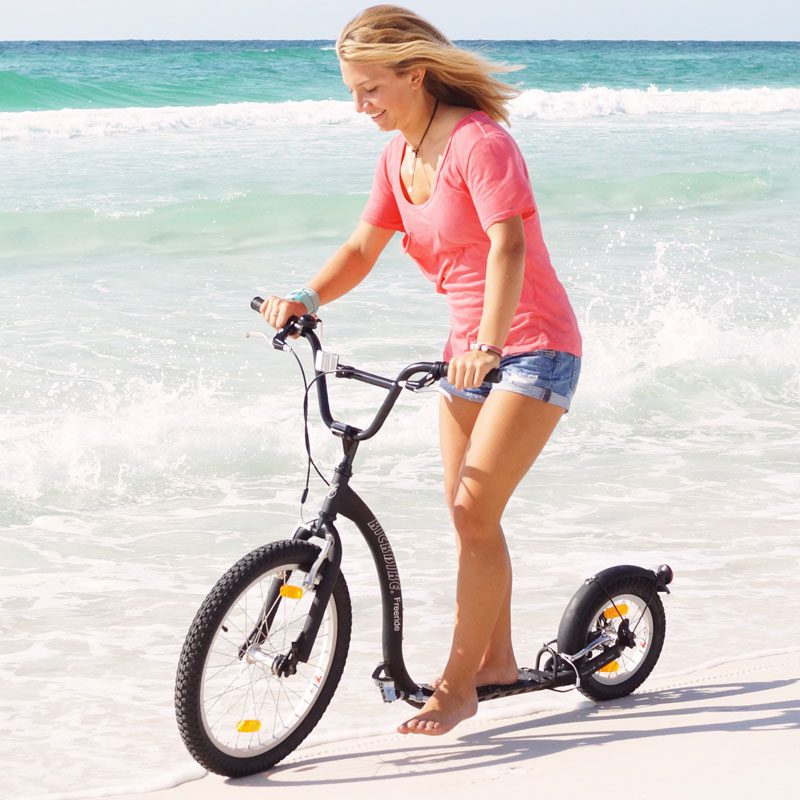 FREERIDE
There is nothing in the world like it. Blow your friends away, learn new tricks, take it anywhere and get ready for the next great American sport!
THE NEXT BIG THING
Shipping daily, Pick yours
Frequently Asked Questions
WHAT IS A KICKBIKE
Kickbike is the biggest, baddest, fastest scooter ever made…in the history of the world. Freeride is a division of Kickbike focused on creating the coolest scooter ever made and introducing the next great American extreme sport! The Kickbike Freeride is built on the epic 20″ BMX platform, mixed with a little skateboarding magic, with high performance brakes and style for miles.
WHO RIDES KICKBIKES
Everyone does. But we make completely different versions for everyone. Because, what you do is different than your parents. You want to grind, ollie, flip, race and trick it out. The Freeride is made just for this. The Kickbike Freeride is easy to learn, hard to master. We encourage everyone from 8+ to come kick it and make it your own.
IS IT EASY TO RIDE
There really is nothing to learn. Kickbiking is super intuitive and natural. You simply step on and push off. Being only a couple inches off the ground, with the ability to step on and off with ease – combined with high performance brakes, makes the Kickbike incredibly accessable and safe. As easy as it is to get going, there is a depth of mastery that will have you looking forward to your next ride.
WHAT'S NEXT
You're looking at the next big thing. Races, sponsorships, ambassadors and lots more are coming in '18. Along with new models, accessories, swag and lots of fun contests and giveaways. We love to see your customs and adventures, #kickbikenation & help spread the word 🙂 
Easy and safe to ride
Same kick as skateboarding
Switch feet easily
Built on epic BMX platform
Go offroad unlike most scooters
Hop curbs, do tricks easier
Take to skatepark & go nuts
Customize with BMX bike parts